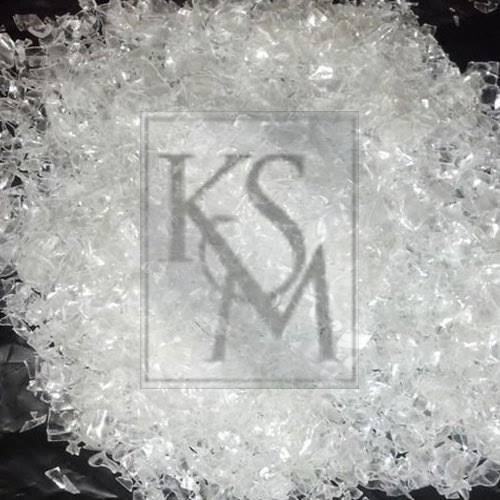 Environmental sustainability is a significant issue in the modern world. Innovative recycling and reuse of waste materials in this situation is essential. PET bottle flakes from PET Bottle Flakes Wholesalers are a byproduct of the recycling of PET bottles. It has become a crucial tool for building a more sustainable future. Examining the significance of PET bottle flakes and how they are altering the recycling environment would be helpful.


What are PET Bottle Flakes?
PET, or polyethylene terephthalate, is a plastic substance frequently used to make beverage bottles. Food containers and other consumer goods are also made with it. Used PET bottles are broken down and ground into tiny, granular bits known as PET bottle flakes. These flakes go through a careful recycling procedure. It transforms them into fresh goods, reducing waste and preserving resources.
The Advantages of PET Bottle Flakes:
● Environmental Conservation -
PET bottle flakes are essential for protecting the environment. We prevent a sizable quantity of plastic trash from ending up in landfills and the ocean by recycling PET bottles and turning them into flakes. This method aids in lowering the carbon footprint connected to plastic manufacturing. Additionally, it aids in the conservation of natural resources.

● Energy and Resource Efficiency -
New plastic production from raw ingredients consumes a significant amount of energy and petroleum. By contrast, by using PET bottle flakes throughout the production process, energy usage is greatly reduced. Additionally, it lessens carbon emissions related to the manufacture of plastic. We can preserve energy and lessen our dependency on fossil fuels by making use of this great resource again.
● Versatility in Applications -
PET bottle flakes are used in a variety of different sectors. These flakes are used as a starting point in the manufacture of polyester fibres. These are employed in carpets, upholstery, and textiles. They are also employed in the production of PET sheets, straps, and containers. Because of their adaptability, PET bottle flakes may be used in a wide range of goods. This encourages eco-friendly business practices across all sectors.


The PET Bottle Flakes Recycling Process:
● Collection and Sorting -
Used PET bottles are first collected from recycling bins and waste management systems to start the recycling process. These bottles go through a careful sifting procedure. Here, impurities like caps and labels are eliminated to guarantee the cleanliness of the PET flakes.


● Shredding and Washing -
The PET bottles are broken up into little bits after sorting. The residual contaminants are then carefully removed from these parts by washing them again. In the washing procedure, hot water, chemicals, and mechanical scrubbing are used. This makes sure that debris, residue, and organic waste are removed.


● Grinding and Extrusion -
Following washing, grinding is used to further reduce the size of the shredded PET fragments. In this stage, the plastic is reduced to tiny, processable flakes. The flakes are then heated, extruded into thin threads, cooled, and finally chopped into pellets.


● Repurposing and Manufacturing -
PET pellets made as a consequence can be applied in several manufacturing procedures. They are melted down and shaped into fresh goods like polyester fibres for clothing, boxes, and even furniture. PET bottle flakes can be used in a variety of sectors because of their adaptability. This encourages a circular economy and waste reduction.


The recycling sector is being revolutionised by PET bottle flakes. They provide a green approach to managing plastic trash. We can turn PET bottles into useful materials and save energy by recycling and reusing them. We can do this by lowering carbon emissions and minimising resource depletion.


PET bottle flakes from Pet Bottle Flakes Wholesalers in Chennai can be used in a variety of applications because of their adaptability. This encourages eco-friendly business practices across all sectors. We can create the conditions for a cleaner and more sustainable future by accepting PET bottle flakes and spending money on recycling facilities. Let's all work to uphold environmental stewardship values. Together, let's build a society where resources are used wisely and waste is kept to a minimum.